This evening NASCAR issued this statement: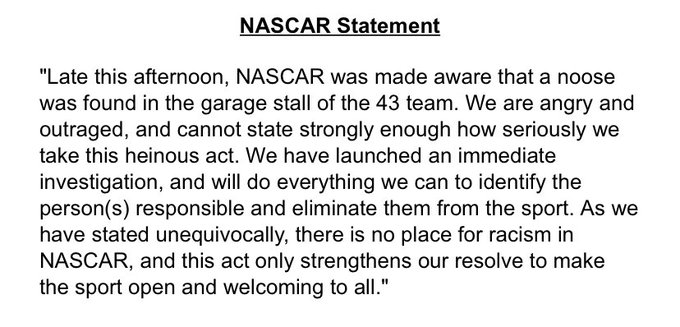 As Dave Moody, long time motorsports commentator, said:
Make no mistake, what happened today was a hate crime and nothing less. In a closed garage with limited access, it won't be difficult for NASCAR to identify the perpetrator and hand them over to the proper authorities. I suspect that tomorrow will be their final day in the sport.

— Dave Moody (@DGodfatherMoody) June 22, 2020
I'd earlier posted the photo of the plane with the Confederate flag banner:
The race itself was postponed until tomorrow due to rain. I'd add something insightful but I wouldn't have any idea how to define insightful any longer.