Hello there Spartans, it's been a little while since we've been blessed with a meme thread. This period of government mandated house arrest"Stay at home" ordershas been a great time for memes, but one must take care of economic things (especially if you are like me and run a "non-essential" small business) prior to fun.
But with some of that out of the way in my life, here are some glorious dank memes that I've curated for you to laugh at and share…hopefully nothing that you haven't already seen. Naturally, share any of these on Twitter and you're likely to get your account locked!
Let's start with something related to the latest bit of completely Made Up News from the access media:
Winnie teh Pooh takes a page from Jussie on China's Bat Soup Special:
More proof that memeing is patriotic
That was quite a ringing endorsement, wasn't it?
[Fixed]

Barack Obama endorses his former VP Joe Biden for President pic.twitter.com/PT3I1Pn8Dt

— Posonaut 118 🚀 (@posonaut) April 14, 2020
I guess in Joe's defense, he can't legitimately remember all of those ladies he sniffed:
My apologies for posting some hard news from the Babylon Bee into this meme thread:
Meanwhile, Pro Tempore Emperor of the World, Tony Fauci is keepin' hard at work:
So about those "rights"
This story of the mayor of Osaka Japan saying something that you're not supposed to say isn't an image meme (yet), but it certainly fits into the "He's right you know" meme 😉
Good boy logic:
I guess you would call this "innovative marketing"
Not me!
But we still love the doggos anyways:
A little something about the current oil crisis
You probably heard about the spectacular backfire that took place with Joe trying to be hip with the kids and their dank memes produced with vinyl record players and telegraphs: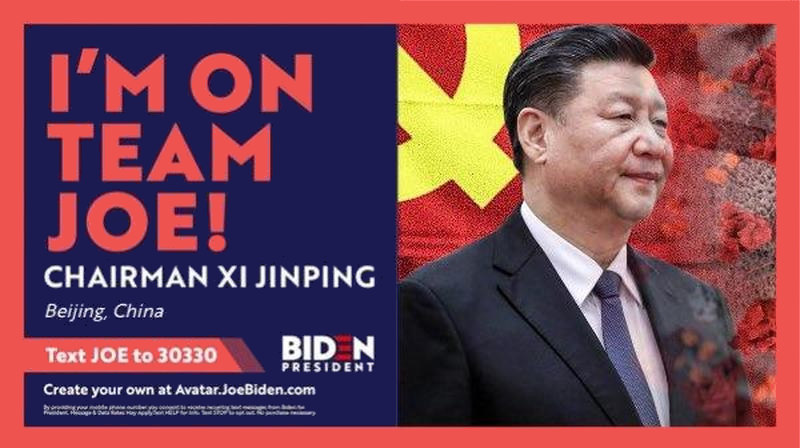 Since NeverTrump always has a hard on for the 25th Amendment…
And my condolences to anyone celebrating a birthday during these dark times. You can always try and make the most of it, at least:
Ok, now it's your turn to share with the rest of the class: