I like to think I've been around the block a couple of times and seen a thing or two. Especially on the Internet. I'll be the first one to admit that I've delved into some dark corners better left untouched by mortal hands.
I've borne witness to things and events that would shatter a lesser man's sanity. I've stared into the icy maw of the abyss only to have the abyss stare right through my very soul.
What I'm trying to say is this:
In all my years, however, I have never, ever seen a burn half as sick as the one President Trump laid on Joe Biden earlier this evening.
LOOK AT THIS PHOTOGRAPH! pic.twitter.com/QQYTqG4KTt

— Donald J. Trump (@realDonaldTrump) October 2, 2019
That's right. President Trump used Nickelback, objectively the single worst band of all time, to troll the ever loving hell out of former Vice President Joe Biden. Not only that, Trump's tweet destroys Biden's assertion that he knew nothing of his son's business dealings in the Ukraine with one fell swoop.
The man is, for lack of a better term, a complete and utter master.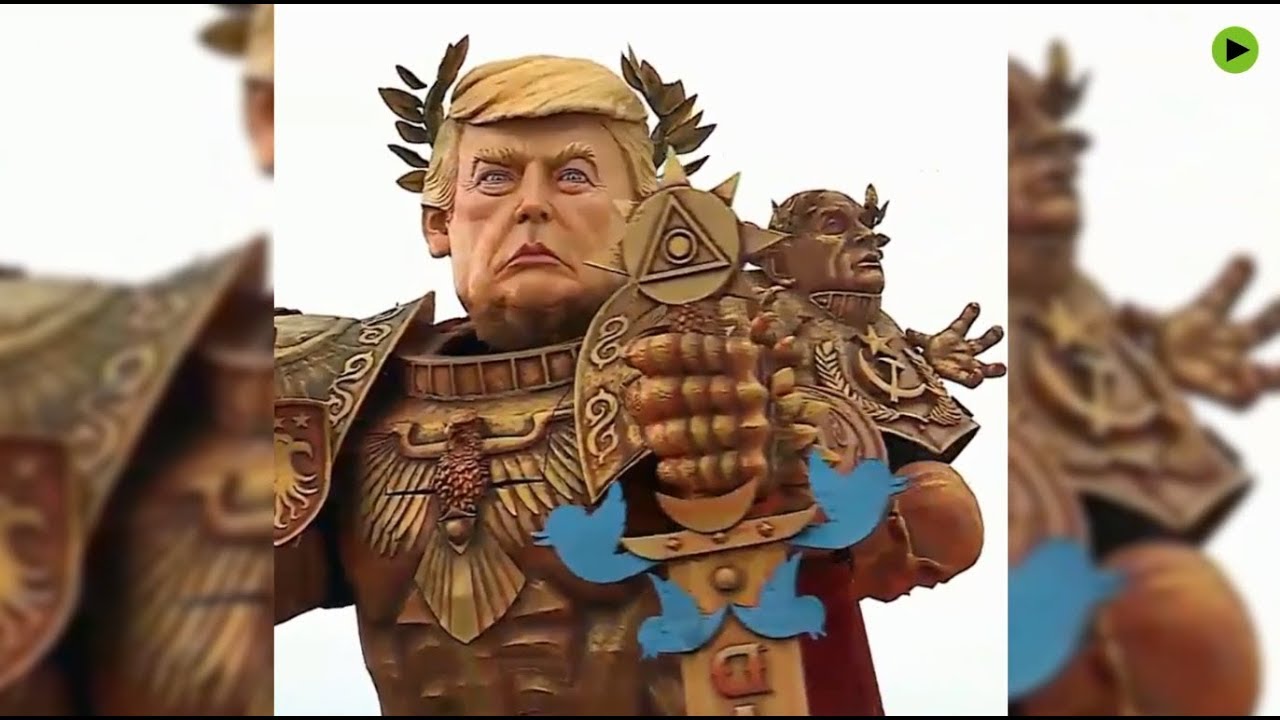 Naturally, Trump's Twitter army ate it up.
🔥🔥🔥

— Jack Posobiec, Twttter PhD 🇺🇸 (@JackPosobiec) October 2, 2019
HAHAHAHAHAHAHAH!!! Best President EVER!

— Jack Murphy (@RealJack) October 2, 2019
Savage lol

— Gab.com (@getongab) October 2, 2019
How the Heck is our President this SAVAGE!
Meme Commander-in-Chief#TrumpLandslide2020

— Saladino for Congress (@JoeySalads) October 2, 2019
Leftists, of course, could only sit back and scowl as President Trump OMGWTFPWNED (it's a term, look it up) the Democrats' front runner for the 2020 presidential election.
Do you need medical attention, sir?

— Kevin M. Kruse (@KevinMKruse) October 2, 2019
LOOK YOU'RE A CRIMINAL

— God (@thegoodgodabove) October 2, 2019
Again, I will say that I am a 21-year Army veteran who just retired last year. And with all that experience, I would go to war for Greta Thunberg before I would for Donald Trump. Commander-in-Chief, my ass. #GretaThunbergOutdidTrump

— Robert People (@PeoplesCourt79) October 2, 2019
Dude. Develop some self awareness. You are coming across as desperate. pic.twitter.com/zTB3BJ685J

— Radd Seiger (@RaddSeiger) October 2, 2019
Look at this one. Our New England Tour starts next week. pic.twitter.com/trKYJLSrqX

— Claude Taylor (@TrueFactsStated) October 2, 2019
The Left has spent the last week desperately trying to pin Joe Biden's Ukrainian corruption on President Trump. Democrats are so desperate to protect Sleepy Creepy Joe that they've essentially begun impeachment proceedings against a sitting president. Yet all we keep seeing are stories exposing the extreme corruption of the Biden family on the world stage.
The Democrats have officially bitten off more than they can chew. I'm going to enjoy watching them self-immolate in the coming months.
Kind of like this: