Much to my surprise, a Minneapolis jury returned a guilty verdict on two of the three counts charged in the Noor/Damond murder trial.
I was not expecting this result and I was shocked with the speed (a day and half of deliberations) the verdict was reached.
My money was on a protracted deliberation resulting in a hung jury and an acquittal vote as the second most likely outcome.
Scott Johnson of the Twin Cities based blog Power Line did a ton of heavy lifting in following the case.  His multi part series is stunningly good and is recommended reading for those interested in getting down to the granular bits of flotsam and jetsam leading up to and during the trial.
In a wrap-up post published Thursday Johnson summarizes the twists, turns and ultimately critical moments of the trial.
He goes to great lengths to analyze the make-up of the Minneapolis jury, the strategies of the prosecution and the defense and bulls-eyes the critical error that led to Noor's unexpected convictions.
The killer paragraph:
Noor's testimony during the defense case was a turning point. For the first time we learned that he looked directly at her, saw the blonde woman in the pink t-shirt, and shot to kill.
It seems that the Team Noor blundered in allowing their client to take the stand. A lucky break for Hennepin County Attorney Mike Freeman's team and a Godsend to the family of Justine Damond.
I was watching the press coverage leading up to the verdict reveal Tuesday on local NBC news affiliate KARE11 and have two observations on the coverage.
First, the local anchors looked absolutely shocked and appeared to be holding back tears after the verdict was disclosed:
I'm guessing that like me, they were expecting an acquittal and the conviction stunned them so strongly they lost their professional composure.
I stayed with NBC to view how the national media covered the conviction. It was a fairly terse report but what really captured my attention was the photo they chose for Justine Damond: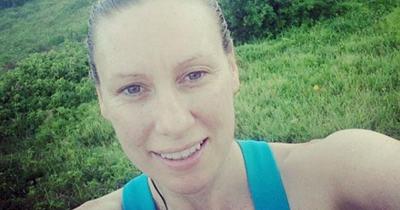 I had never seen this photo before and had to deep search Google images to find it.
It is a very unflattering picture and my supposition is it was chosen to short-circuit any sympathy connection with the casual observer.
Compare that picture with the more commonly used photos:
Nothing presented in The Media is done in a vacuum and without plenty of forethought regarding message shaping.
The use of the unflattering photo was, I believe, a cheap shot and NBC's attempt to present the murder victim in the least sympathetic light.