Sometimes truth is stranger than fiction, as in You Just Can't Make This Stuff Up.
In an oddity that the mainstream media has not yet picked up on it appears Representative Alexandra Ocasio-Cortez and Nathan Phillips were at the same North Dakota site during the winter of 2016-2017
It seems Ocasio-Cortez began her left-wing activism at the Standing Rock pipeline occupation at the same time and place where self-described Omaha tribal elder Nathan Phillips, the man who gained national prominence in the Covington High School MAGA confrontation a week ago, was also participating in the protest.
From a story published December 5, 2018 in E&E News (self described as the essential news for energy & environment professionals)
Alexandria Ocasio-Cortez's path to Congress representing an urban, diverse district in New York City began in a freezing-cold protest camp in North Dakota.

She spent several weeks in 2017 with indigenous activists fighting the construction of the Dakota Access pipeline near the Standing Rock Indian Reservation. The protests garnered national attention, even if she herself didn't.

"It was right after I left Standing Rock that I knew I had to do something," she said at a press conference last week..
Nathan Phillips was also at the Standing Rock Protests as seen in the following news reports.
Phillips is pictured prominently in a photo run with a pipeline protest story in the February 22, 2017 edition of the Bismark Tribune: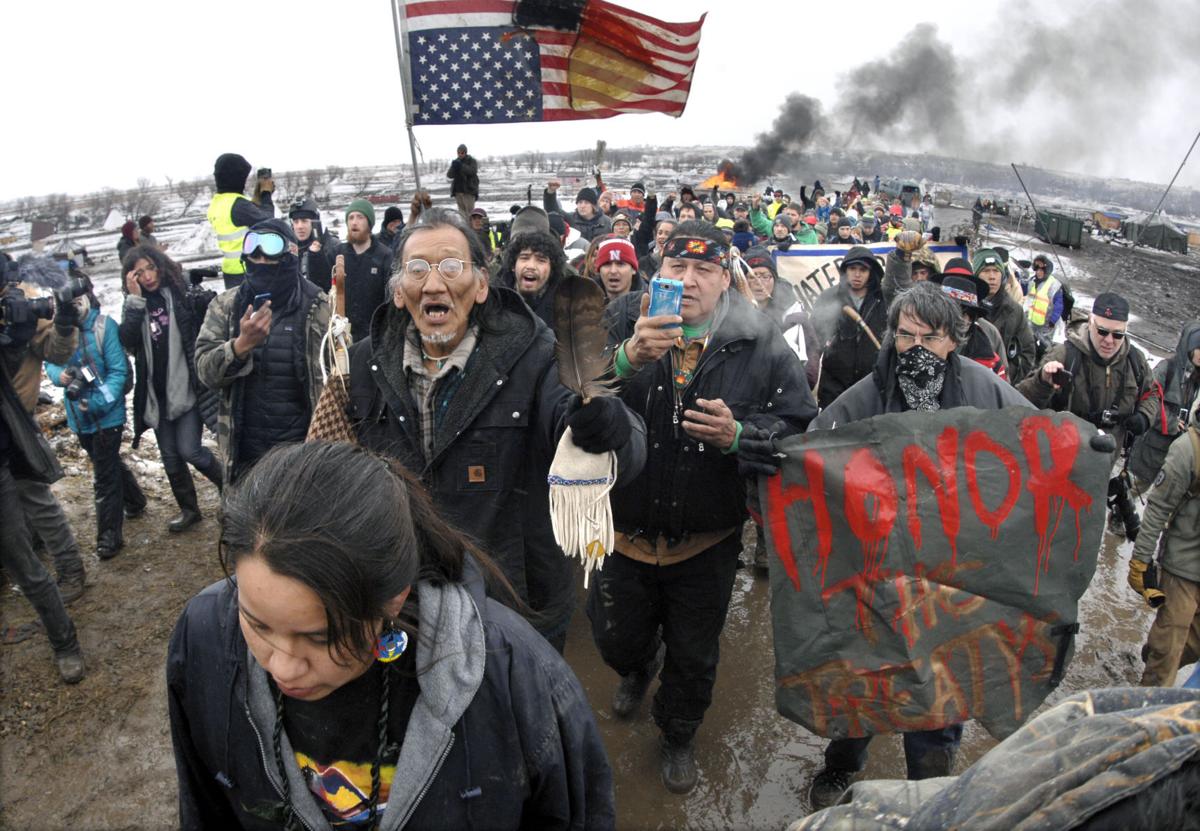 In another photo published in February 23, 2017 edition of QUARTZ Phillips can again be seen front and center as a fire rages in the background:
It would seem Phillips is no stranger to confrontational activism.
In a video posted by the Grand Forks Herald on February 22, 2017 Phillips can be briefly spotted between the 0:03 and 0:16 mark. While obscured for most of the video, Phillips can be seen at the extreme right of the frame.
As for the seemingly bizarre coincidence, it is unknown at this time if Phillips and Ocasio-Cortez ever met or were ever in contact with each other while at the Standing Rock pipeline protest.