Between a Dr's appointment today and getting some new games that have been occupying my time, I was unable to properly finish this post – my apologies to the SR management as well as to you the readers.
I played some games on my Atari 7800 this week along with a few of my arcade games and Manticore: Galaxy under fire on the Switch. How about you?
Gaming Headlines
Star Wars Day Is My Favorite Fake Holiday For The 1st Week Of May – Direct footage from the Star Wars Battle Pod game
Remembering Star Wars Rogue One
The Aquatic Update For Minecraft Will Be The "Last" For Previous Gen Console Editions – Barring future bug fixes I imagine
How To Set Your Uber Ride Apart – With A Nintendo Switch
Switch Pro Controllers Work On Steam Big Picture
Sega Hipsters, Your Space Harrier On Vinyl Set Has Arrived
Nintendo Using The UK Royal Wedding For A Clever Marketing Opportunity
Rampage Creator Rocked The Rampage Movie Set With An All-American Fanny Pack
Is AI The Key To Helping VR Live Up To It's 'Realism' Promise?
GAMING
Teenage Mutant Ninja Turtles Launches Exclusively To Arcades – I know many a gamer who will be clamoring for this to come to consoles but but careful what you wish for – many times that demand is made then disappointment sets in when the buyer realizes that it isn't a 100+ hour narrative progression of a made-for-game-console movie so no one buys it. For those that don't care about that and happen to have an arcade near them that keeps up-to-date with the latest releases, it's a real treat.
"Teenage Mutant Ninja Turtles" by Raw Thrills is a completely new 4 player action/adventure amusement game inspired by the arcade classic "Teenage Mutant Ninja Turtles: Turtles in Time" and based on the current hit animated series by Nickelodeon.
Atari Continues To Out-Chameleon Coleco – The saga of the "Atari VCS" continues and now we know a game it will have! It'll also totally go up for pre-order on Indiegogo this time, for realsies!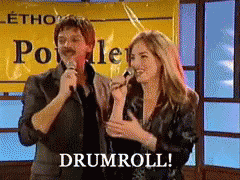 A platform that supposedly can handle 4K @ 60FPS (no proof of that yet) will be coming with Atari Vault! Click on that link to buy it now for only $9.99! It's the only thing Atari has released in recent memory with any semblance of positive reviews, not that creating a compilation of emulated classics that they had already made before is a challenge to make.
Between this fart of an announcement and the GDC fiasco, the press seems to have finally caught on that this is all just a shameless cash grab by a company run by hacks who only have a talent for milking nostalgia well beyond the past due date. At least this means that the poor Atari Jaguar will no longer be the butt of Atari-related jokes…
Cross Play Between The Switch And Xbox One On Crazy Justice – "Why can't we be friends?" (and on and on and on as that lazy song goes :P)
Can Nintendo Switch beat Xbox One and PC players in Battle Royale? ? Soon you can try out the Cross-play ?#ICYMI Early Access preorder ($15) will end soon on http://www.fig.co/crazyjustice How many of you would like to play #CrazyJustice in splitscreen with friends on #NintendoSwitch #PlayStation #XboxOne or on #PC?
Facebook Hoping Oculus Go Is The Answer – For $200, the hope of billions in VR investments stays alive but that doesn't correct the other issues VR has that we've discussed before #micdrop. This becomes the PC answer to Sony's PSVR. Is it enough?
See more. Live more, in Oculus Go Standalone Virtual Reality. With 1,000+ apps, games, and experiences, you can open your eyes in imaginary worlds, this world, and whatever world you love. Watch live sports in the action, see concerts from the stage, and get closer to your favorite movies and TV shows in private theater experiences.
Technology Headlines
nVidia Cancels GeForce Partners Program Since They Couldn't Manage Fake News About It
Innovating CPU Fans Is More Complicated Than You Might Think
NASA KRUSTY (Small Nuclear Fission For 10 kW) Passes Ground Test
The FTC Wants Warranty-Voiding Sticker Removal To Become A Thing Of The Past
Water Based Batteries To The Rescue? – I thought that Keanu Reeves starred in a movie about water-based batteries back in the 90s but I could be wrong.
Sauna Health Benefits Now Have SCIENCE Behind Them
TECHNOLOGY
Incredibly nerdy fashion…for traditional Japanese women:
Check out this amazing circuit board kimono & obi by Japanese designer @gofukuyasan! ?? RT 基板柄着物 https://t.co/LzUT1OyHes https://t.co/vqXvxYCEkp
How Juno's Camera Works – If you were curious how those amazing, art-like snapshots have been obtained millions of miles away on a daring mission:
It's been a year since Juno arrive in Jupiter orbit and while it's been doing some great science on its mission to understand Jupiter's interior, the general public has primarly seen the images from the Junocam 'public outreach' instrument. It's worth explaining exactly how this instrument works because it's quite different from a regular camera.
Space Pr0n of the Day: Come back later 😛